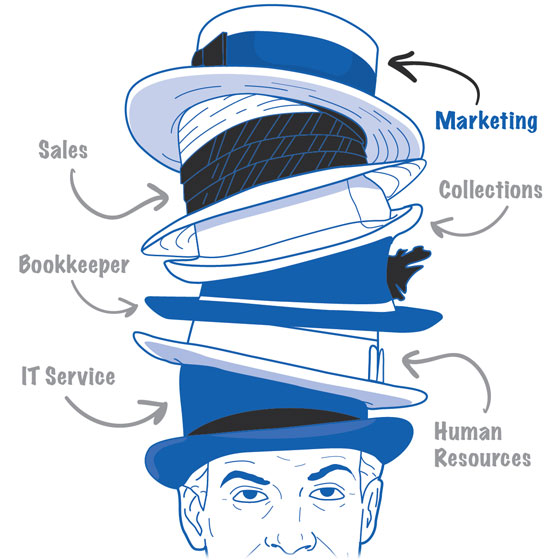 One Less Hat to Wear for Entrepreneurs
You may be currently filling every position in your organization, but the "end game" is to have someone else taking on these roles as you build out. We're here to help you start that process by taking the marketing hat off the stack.
Support For Agencies: The day that large-scale project comes to fruition, or a project exceeds your current creative team's capacity, you can be ready with a partner like Gibson Creative. Lean on our team as the partner that can meet your visual thinking creative design needs and maximize your organization's effectiveness. We can say from experience that as you work to expand your business; it's best to "delegate by design."
Support For Brands: Trust a solid performer like Gibson Creative to extend your creative development and relieve some of the burden of your internal team. We can serve as your valued partner in creative design to support the new product roll-out, corporate meeting, or C-level presentation. At Gibson Creative, it's our job to make you look good.
Looking for a solid partner to outsource design work?
We can do that for you.
Need to incorporate a visual element in your client project?
We can do that for you.
Ready to enhance your agency's service offering, but not in a position to make the hire?
We can do that for you
If you're ready for someone to take the creative load off; contact us today or fill out our creative services request form.